EVERFLOW
Technology for Revolution.
Innovation, volume as well as a high value creation: the long-standing industrial experience of the joint venture partners SCHMID Group and SABIC-NUSANED is the basis for leadership in costs and technology of stationary energy storage.
EverFlow flow batteries offer maximum performance and scalability together with safety and recyclability. The EverFlow portfolio with storage solutions for small and mid-sized up to multi MWh size offers solutions for commercial and industrial customers as well as the utilities.
A decade long history in product development and constant improvements in the German R&D center are the basis for EverFlow high product quality and value. The new volume production in Saudi Arabia with an annual output of up to 3 GWh is the key to successfully integrate EverFlow batteries into the globally fast-growing market with major storage projects.
EverFlow is committed to contribute to energy transition, reduce global fossil fuel consumption and help to preserve the planet for future generations.
Read More
Nusaned Investment
The Nusaned Investment is an investment company based in Riyadh, Saudi Arabia and owned by SABIC with a mandate to increase local content in the Kingdom. Nusaned Investment invests alongside the investors in localizing mature technologies and pioneering emerging technologies in the Kingdom. Nusaned Investment prioritizes economic development and strategic benefit for KSA, in addition to supporting and enabling the execution of KSA's National Industrial Strategy (NIS).
https://lc.sabic.com/en
SCHMID Group
The SCHMID Group is a technology group based in Freudenstadt, Germany. Founded in 1864, the group of companies employs more than 800 staff members worldwide and has technology centers and manufacturing sites in Germany, China, Turkey and the USA in addition to several sales and service locations worldwide. The group focuses on developing customized equipment and process solutions for multiple industries including Electronics, Renewables and Energy Storage.
https://schmid-group.com
Advanced Energy Storage Systems Investment Company
AESSIC is the JV company that includes the production facility located in Jubail Industrial City and the R&D facility in Germany.
http://www.aessic.com
Expected lifetime over 10,000 cycles or 20 years
Independent scaling of power and capacity
Vanadium electrolyte with unlimited lifetime and value
100% deep-discharge capability without consequences
Environmentally friendly
No self-discharging of electrolyte in the tanks
No fire risk, highest operational safety, use of water based electrolyte
Technology
The Vanadium Redox Flow Battery (VRFB) stands for a progressive and innovative flow battery technology.
Different oxidation states of dissolved vanadium ions in the electrolyte store or deliver electric energy.
The electrolyte is continuously fed from a tank system into the reaction cell (also called Stack). Depending on the current demand, energy is stored in the electrolyte (battery charging) or fed into the grid/network (battery discharging).
Balancing
Real-time battery monitoring and short reaction times allows complex supply/demand balancing as well as efficient ancillary services
E-Mobility
Storing surplus energy from renewables, like PV-Carports or wind turbines, for charging electrical vehicles
Smart-Grid
Intelligent balancing of energy production and consumption as well as enabling the integration of distributed energy generation
Peak Shaving
Electricity prices for industry & commerce are often determined by power peaks. By setting a specific threshold these peaks can be cut, resulting in annual electricity bill savings
Off-Grid
Ensure energy supply from renewables and optimizing the use of diesel generators where the grid is missing
Renewable Integration
Store surplus renewable energy and use it later or secure your operations in case of power outages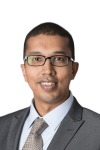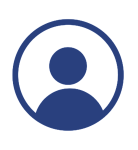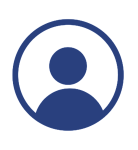 Ali Sawan
Production Manager
---
Mohammed Khater
Finance Manager
---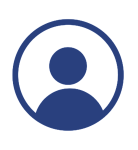 Ahmad Fars
Project Manager
---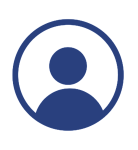 Abdulmajeed Al-Hawwas
Business Development Manager
---